Personnel
Dr. Augustine Pamplany is the Founder and overall Director of the Institute of Advanced Interdisciplinary Studies. There is also an Executive Director Dr Tigi Abraham who handles the day-to-day affairs of the Institute. Research Fellows and Academic Visitors are those who consult the Centre for researches in the interdisciplinary field of Science, Philosophy, Religion and Ethics. They also conduct researches at the Institute on behalf of the Institute for its various projects. Associates are involved with teaching the courses offered by the Institute and are in-charge of the particular projects run by the Institute.
Director :

Dr Augustine Pamplany

Executive Director

Dr Tigi Thanniyil

MA Philosophy, MSG University, Bikaner

M.Ph, JDV, Pune

PhD, Gregorian University, Rome

Librarian

Joy Vayalil

MA Oxford University,

M.Phil Oxford University
Faculty & Resource Persons


Job Kozhamthadam, M.Sc., Ph. D
Prof. Dr. Job Kozhamthadam obtained his Ph.D. in History and Philosophy of Science from University of Maryland, USA, in 1986, and his MS in Physics from M.Sc. in Physics from Patna University in 1972. He had been Professor of Philosophy of Science, Cosmology, and Science and Religion from 1986 to the Present at Jnana Deepa Vidyapeeth, Pune, and Visiting Professor of Philosophy of Science at Loyola University of Chicago in 1989, 1990, 1992, 1994. He had been Teaching Assistant at University of Maryland, USA, from 1990 to 1996. He is an active Member of New York Academy of Sciences; The British Society for the Philosophy of Science and the International Society for Science & Religion, Cambridge University, UK. He is a former Member Indian National Commission for the History of Science, Indian National Science Academy (INSA). His book The Discovery of Kepler's Laws: The Interaction of Science, Philosophy and Religion was named Outstanding Academic Book of the Year 1994 by Choice Magazine. He is the founder Director of the Indian Institute of Science and Religion, New Delhi, the Association of Science, Society and Religion, Pune.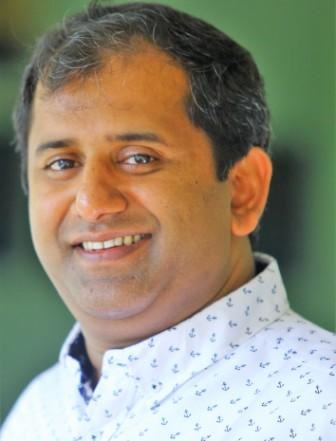 Binoy Pichalakkattu, M.Sc. PhD
Dr. Binoy Pichalakkattu is a Jesuit of Kerala Province. He holds doctorates in Mathematical Sciences (India) and in Systematic Theology (USA). He is a member of Clavius group for Mathematicians, U.S.A. He has published books and numerous articles both in national and international journals, and presented papers on topics related to science, philosophy and religion. He is a visiting faculty in institutions in India and abroad. Currently he is the Director of Loyola Institute of Peace and International Relations (LIPI), Kochi, and the Managing Editor of Pax Lumina (bi-monthly in English: www.paxlumina.com) and EZHUTHU Magazine (monthly in vernacular: www.ezhuthu.org), published by LIPI. He is the Coordinator of Higher Education Commission of Kerala Jesuits and also the Coordinator of the Peace and Reconciliation Network of the Jesuit Conference of South Asia.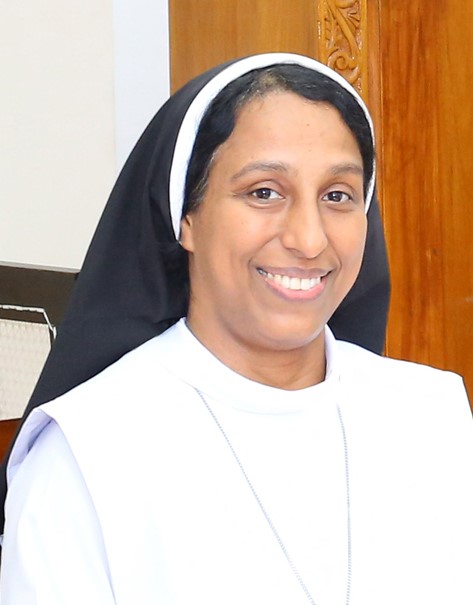 Beena Jose, MSc. PhD
Dr Beena Jose is currently the principal of Vimala College, Thrissur and has been assistant professor in Chemistry since 2007. She obtained her Ph.D in Chemistry from Calicut University. She is a recipient of the International Visiting Research Scholar fellowship from Jesuit School of Theology of Santa Clara University, Berkeley, California (2014) for research in "Recent Developments in the Chemistry of Life and "Science Playing God": A Critical Study of the Theological and Ethical Aspects of Science's Attempt to Synthesize Life. In 2017 she received the International Fellowship as Visiting Scholar in Science and Religion from Scholarship and Christianity in Oxford (SCIO) from Oxford University. In 2019, The Oxford Research Centre in the Humanities offered Fellowship for the project entitled "Anglo-Indian Perspectives on Human Dignity in Health Care and Medical Research." She has published several scholarly research articles in international journals.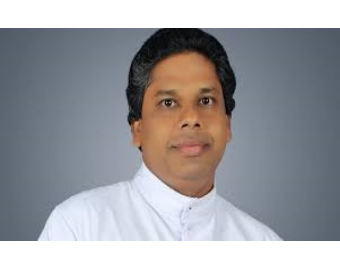 Augustine Pamplany, M. Sc., Ph. D.
Dr. Augustine Pamplany is the Founder-director of the Institute of Advanced Interdisciplinary Studies, Cochin, India. He holds PhD in Bioethics from Dublin City University, Ireland, and in Philosophy of Science from International University, Colombo. He holds Masters in Philosophy from Jnana Deepa Vidyapeeth, Pune, and MS in Psychology from Madras University. He has authored 8 books and over 60 articles in peer-reviewed journals. He is the Managing Editor and Publisher of Omega – Indian Journal of Science and Religion. He is a recipient of the Erasmus Mundus Fellowship in Bioethics from the European Commission, and Science-Philosophy Course Award from the Centre for Theology and Natural Sciences, Berkeley; Global Perspectives on Science and Spirituality Award from the Interdisciplinary University, Paris; Erasmus Mundus Fellowship from Leuven, Belgium; Radboud University, The Netherlands; and the University of Padua, Italy. He is a member of UNESCO forum teachers in Bioethics. He lectures in a number of Institutes in India and abroad. He was a faculty scholar at Dublin City University, and is currently a Visiting Faculty at Global Ministries University, California. He is a priest in the Little Flower Congregation (CST Fathers).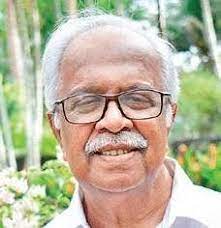 K. Babu Joseph, M. Sc., Ph. D
Prof. K. Babu Joseph is a Former Vice Chancellor of Cochin University of Science and Technology. He had been Dean of research in Rajagiri College of Engineering and Technology. Winner of a number of fellowships and research programs from the government of India, he has published ten books and more than 50 technical science articles. He has presented several papers and given talks on various themes in science and religion including especially in the field of Quantum Physics and Theology. He was elected fellow of the Indian Institute of Science and Religion in the year 2003. He is a recipient of the International Science-Religion Course Award of the John Templeton Foundation.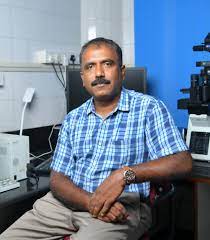 Jackson James, M.Sc., Ph.D
Dr. Jackson James is currently a Scientist and Associate Dean, Academic Affairs & PhD Programs, Stem Cell Research Affairs & Animal Research Affairs at Rajiv Gandhi Center for Biotechnology. He obtained his Ph.D in Biotechnology in 1999 (Molecular Neurobiology), from Cochin University of Science & Technology, Cochin, Indi. He was a Post-Doctoral Research Associate in 2003 at University of Nebraska Medical Center, Omaha, USA and in 2000 in Molecular Medicine at Sree Chitra Tirunal Institute for Medical Sciences & Technology, Kerala, India. He won the National Bioscience Award for Career Development, Dept. of Biotechnology, Govt. of India in 2016; DST Young Scientist Award (Fast Track Scheme) in 2004; Awarded Council for Scientific and Industrial Research (CSIR) Research Associateship in 2000. He is a member of the Society for Biotechnologists; India Indian Academy of Neuroscience; India Association for Research in Vision and Ophthalmology (ARVO) USA; Society for Neuroscience, USA.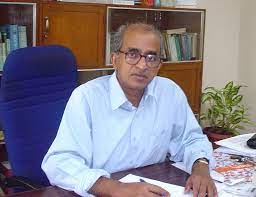 K. L. Sebastian, MSc, PhD
Prof. Dr. K. L. Sebastian was Professor at the Department of Inorganic and Physical Chemistry, at the Indian Institute of Science Bangalore (1996-2016) and Professor of chemistry at the department of Inorganic and Physical Chemistry of Indian Institute of Technology, Palakkad (2016-2021). He had been Professor at Cochin University, from 1984 to 1996. He was Elected Fellow of the Indian Academy of Sciences, Bangalore (1994) and Elected Fellow of the Indian National Science Academy, New Delhi (2001). He won the S. S. Bhatnagar Prize in Chemical Sciences (1995).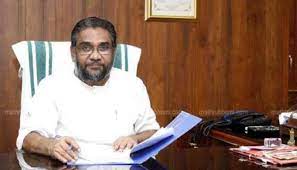 K. S. Radhakrishnan, M.A. Ph. D.
Dr. K. S Radhakrishnan is a former Vice Chancellor of Sree Sankaracharya University of Sanskrit, Kalady, and the former Chairman of the Kerala Public Service Commission. A journalist and educationist, he has published more than 10 books and a number of articles in leading journals in vernacular and English. He is the Editor-in-Chief of Omega – Indian Journal of Science and Religion. Interfacing Science and Religion from the Indian perspective is a special area of interest and research for Dr. K.S. Radhakrishnan.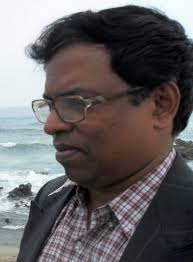 Kuruvilla Pandikattu, M. Sc., Ph. D.
Dr Kuruvilla Pandikattu Joseph SJ (born 1957-) is Professor of Physics, Philosophy and Religion at Jnana Deepa ,Institute of Philosophy and Theology, Pune, India, since 1996. He has three Masters' Degrees in Physics and Philosophy and two Doctorates in Philosophy and Theology to his credit. He has been actively involved in science-religion dialogue; transhumanism; viable human life-style and philosophical anthropology for more than 25 years, Author/Editor of more than 45 books and 210 academic articles, Pandikattu is a Jesuit priest belonging to Dumka-Raiganj Province, India. He has been involved in organizing more than 25 national and international conferences on science-religion dialogue. He has visited more than 15 countries and attended more than 100 conferences on Philosophy, Theology and Science-Religion Dialogue. He has been on the editorial board of five philosophical/religious journals. His main topics of research are: Anthropology, Eschatology and Transhumanism. He is the editor of two journals, Jnanadeepa: Pune Journal of Religious Studies and AUC: Asian Journal of Religious Studies and is in the editorial board of six journals. Currently he is on sabbatical at Jesuitenkolleg, Innsbruck, Austria.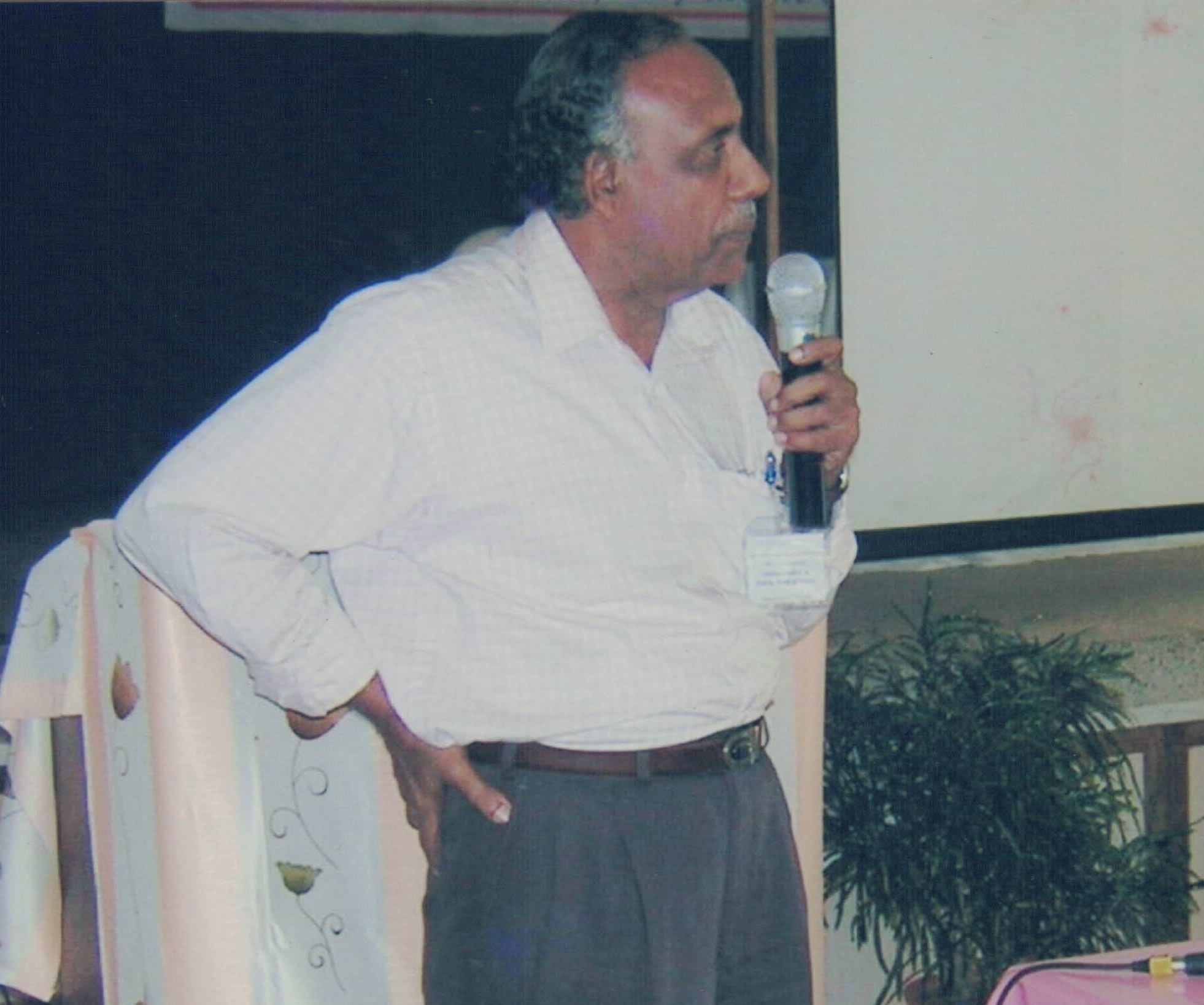 T. V. Antony, M. Sc. Ph. D.
Prof. Dr. T.V. Antony is specialized in physical organic chemistry, and had been professor of Biochemistry at St. Joseph's College, Trichy, since 1963. He has guided nearly 10 Ph.D. dissertations and 50 M Phil. Papers and has also presented papers on science-religion dialogue in international conferences. He is presently guest faculty member at CUSAT. His special interest in science-religion dialogue has remarkably contributed to the multi-dimensional growth of Science-Religion dialogues in Kerala.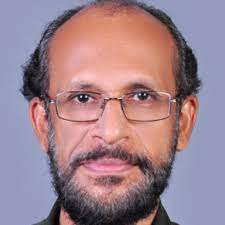 Shaju Thomas, M.Sc., Ph. D
Prof. Dr. Shaju Thomas was the former Head, Division of Environmental Education and Conservation (EE&C), Tropical Institute of Ecological Sciences(TIES) and Senior Writer Fellow Company at Kerala State Council for Science, Technology and Environment(KSCSTE), Thiruvananthapuram, Kerala (2014-16). He had been Associate Professor and HoD, Postgraduate Dept. of Zoology, Nirmala College, Muvattupuzha (2009 –2014).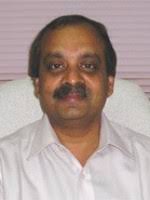 C.S. Paulose, M. Sc. Ph. D.
Dr. C.S. Paulose was the Head of the Department of Biotechnology and the Director of the Centre for Neuroscience in Cochin University of Science and Technology.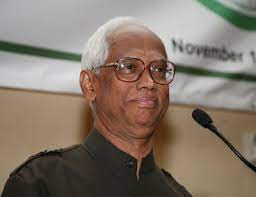 P. Basak, M. Tech., Ph. D. Engg.
Dr. P. Basak was first Director of Amal Jyothi College of Engineering (AJCE), Kanjirappilly, Kerala and Ford Foundation Fellow, USA. As WHO National Consultant of the Ministry of Rural Development of the Govt. of India from 1994 to 1996, he won the National Award from President of India (January 26, 1972) for outstanding contributions in water resources and related studies.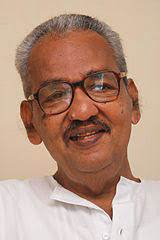 P. Kesavan Nair
As a popular science writer he had published over 10 books and campaigned for the paradigm-shift from materialism to spirituality.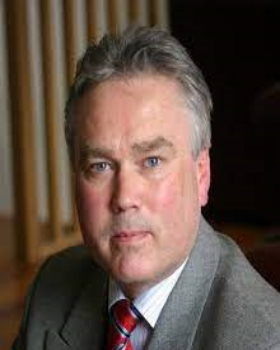 Dr. Bert Gordijn
Institute of Ethics, Dublin City University, Ireland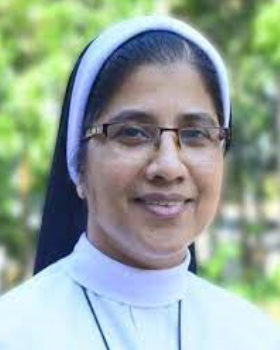 Dr. Bincy Thomas
Alpha Institute of Theology and Science, Thalassery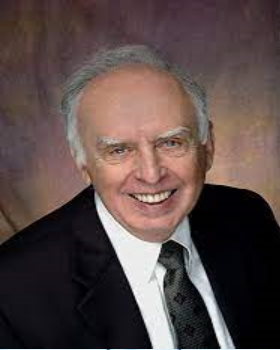 Dr. Gerald Grudzen
President, Global Ministries University, California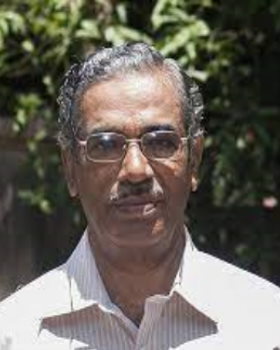 Dr. Girijavallabhan
Emeritus Professor, International School of Photonics, CUSAT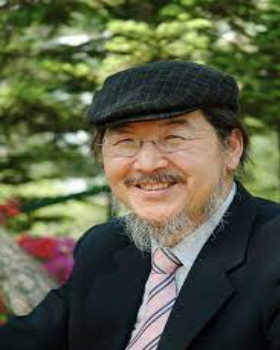 Dr. Heup Young Kim
Kangam University, South Korea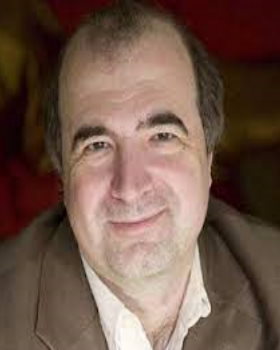 Dr. Jean Staune
Interdisciplinary University, Paris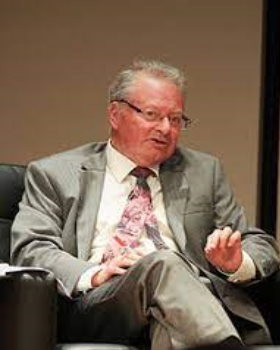 Dr. John Brooke,
University of Oxford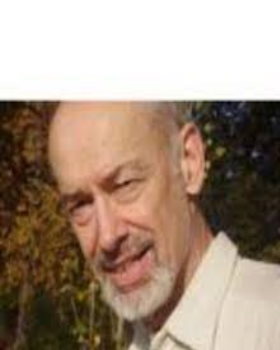 Dr. John Raymaker
Homburg, Germany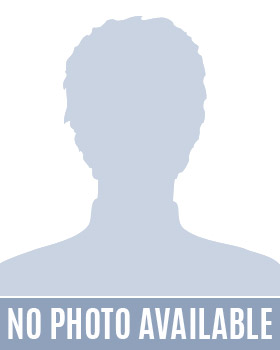 Dr. Joseph Mathew
Capuchin Vidyabhavan, Thellakom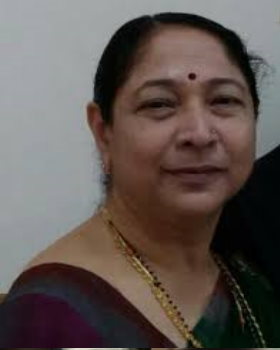 Dr. Kamala Devi Kunkolienker
P.E.S' R.S.N. College of Arts and Science, Goa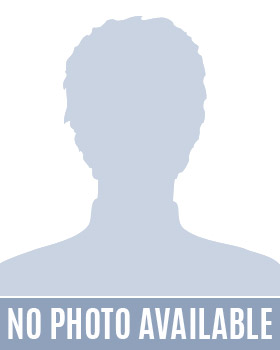 Dr. Kang Phee Seng
Hong Kong Baptist University, Hong Kong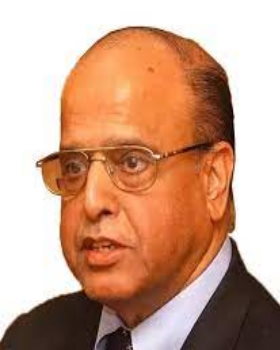 Dr. Kasturiranjan
National Institute of Advanced Studies, Bangalore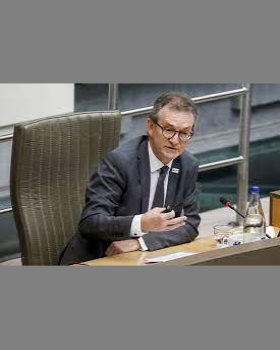 Dr. Lieven Bouve
Catholic University, Louvain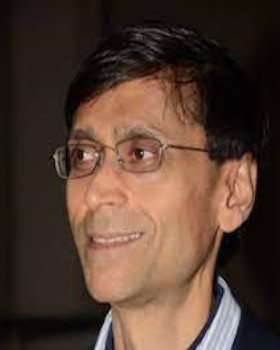 Dr. Makarand Paranjpe
Jawaharlal Nehru University, New Delhi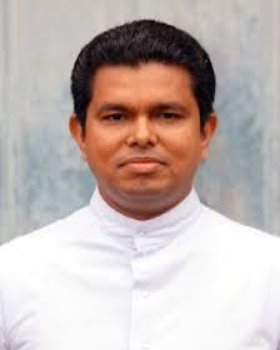 Dr. Martin Sebastian
St. Joseph's Pontifical Seminary, Aluva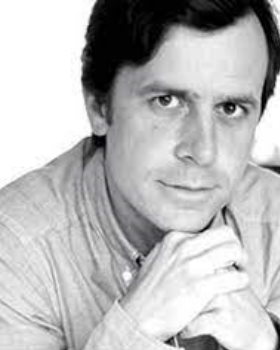 Dr. Miguel Farias
Ian Ramsey Centre, Oxford University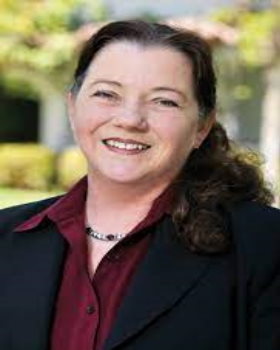 Dr. Nancey Murphy
Fuller Theological Seminary, California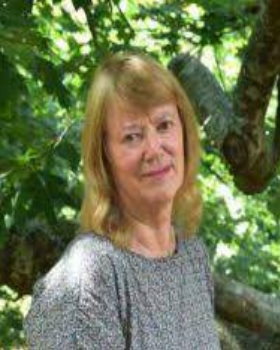 Dr. Nicolas Hoggard Creegan
Tyndale-Carey Graduate School, New Zealand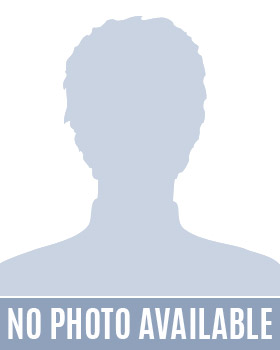 Dr. Noble Thomas
Foundation for Research in Education (FEDAR), Mananthavady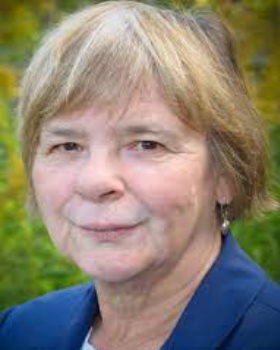 Dr. Pauline Rudd
Glycobiology Institute, Dublin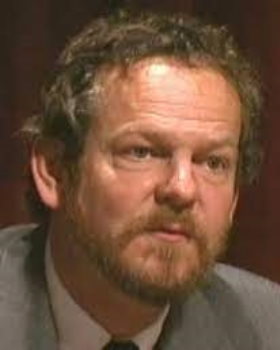 Dr. Philip Clayton
Claremont School of Theology, California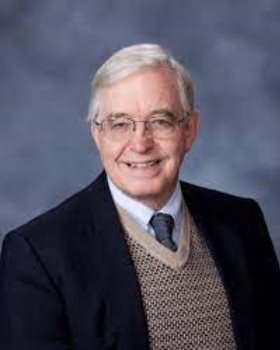 Dr. Philip Sloan
Notre Dame University, Indiana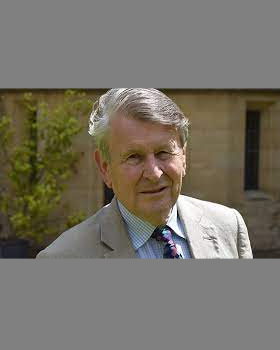 Dr. Roger Trigg
University of Oxford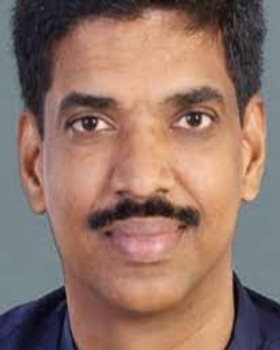 Dr. Salvin Paul
Central University, Sikkim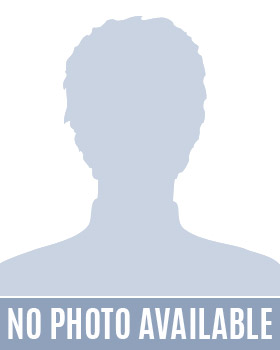 Dr. Shamsur Rahman
Bangladesh Centre for Science and Spirituality, Dhaka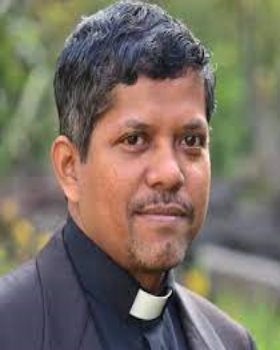 Dr. Stephen Jayard
Jnana Deepa, Pune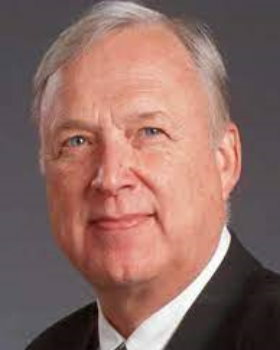 Dr. Ted Peters
Graduate Theological Union, Berkeley, California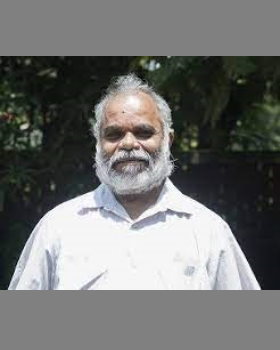 Dr. V.P.N. Namboothiri
Former Professor of Photonics in International School of Photonics, Cochin University of Science and Technology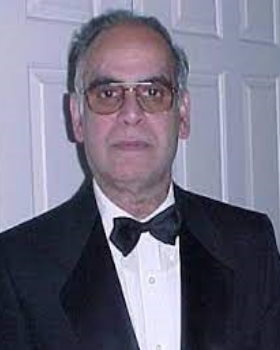 Dr. V.V Raman
Rochester Institute of Technology, New York
Dr. Luke George
Dr. Princy Louis Palatty
Dr. Thomaskutty
Jeswin Vadavathoor
Joyal Marymatha
Joyal Mangalappuzha
Rozario Kalyan
Asbin
Agil Payyanattu
Ajay Panikulam
Albin Thekkinieth
Arun Arakkunnel
Asher Koonan
Ashin Puthupparambil
Bipin Uppukunnel
Christo Panakkan
Ebin Panthakkal
Edwin Appakot
Gilbert
Joseph Akkal
Manu MST
Santio Eluvathingal
Thachedath Acton
Jebin
Jerin Chena
Samn
Alwin Palamattam
Justine Jose
Jerin George
Clinson Jose K

Exploring Boundary Questions, Foundational Issues, Mystery Dimensions
---
Invitation to Collaborate in a Collective Search for Truth....